Hymn 23 – Mr. Rochester

[How good is the God we adore]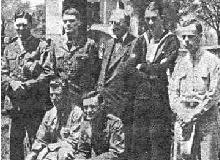 Clockwise from top left:
Arthur Parker, New York
Ron Gregg, Regina
James Taylor Sr.
Alex Terries d. 2004, Glasgow
Albert Castle, Boston
Robert H. Smith, Cranford
Sigurd Steen, Boston

ASSOCIATIONS  1946
The following account is of interest in view of developments
after JT's death – especially from 1959 on.
---
From a Letter of Mr. J. S. Brown – Aberdeen (?}
re Conversation with Mr. James Taylor, May 16, 1946
See comments in Guests: My Stand 2: Aberdeen 6.
I dare say you heard the details of the conversation with JT on the subject of the Pharmaceutical Society.
It was a great relief to me, and I am sure to you, to have the matter thoroughly out. The Lord opened up the way wonderfully, the result of much exercise and prayer.

The question of associations coming up made it an easy step to our particular case.

He listened very attentively and sympathetically. I mentioned that I was speaking on behalf of others in the district as well as for myself.
Firstly, he said he would have no difficulty about this thing as it was obviously a measure for the protection of the public and quite different from a trade union.
Then TM mentioned the gradation of evil, some being beaten with many stripes and some with few.

I then said that this had been one of the matters of concern, because even if it were not as bad as the trade union, even if there was only a small degree of evil in it, could we go on happily with the Lord in it or should we seek other employment.

To this JT answered quite emphatically that he did not see any evil at all in a matter of this kind.
Then I said that some had a difficulty about membership no matter what organization was involved and that in our case membership of the Society was compulsory and a yearly subscription was paid.
To this he replied that he would regard membership in this case as nominal, and therefore presenting no difficulty to him.
I then said that another matter of concern had been that while as examining the position and finding no evil in it my conscience had not been affected, there were also the consciences of others who might be breaking bread with us to consider.
To this he replied that if any of the brethren were concerned in this way then this would only put a responsibility upon us to let them know the proper facts of the matter and that there is in fact no evil in this thing.
It was really a great relief. Knowing JT to be a man who is quite ruthless when Divine principles are involved, the fact that he was so emphatic in the whole thing was most reassuring.
I was glad too that there were a good many brothers present so that the matter was brought right out into the open.
J. S. Brown.
EATING  1960
From a Letter of Mr. James McMullan of Belfast, August 12, 1960
It is very sad, if true, that — has been given the lead amongst the brethren.
I fear if is a case of the thorn-bush being accepted as ruler – Judges 9.

One is reminded of Rehoboam's words in 2 Chronicles 10: 11 – "my father chastised you with whips but I will chastise you with scorpions".

Oppressive rules and regulations are a poor substitute for spiritual food by a ministry of Christ. The latest is, I hear, that brethren are not allowed to have a cup of coffee with business colleagues or acquaintances.
This is not only quite unscriptural – 1 Cor. 5: 10; 10: 27 – and quite unlike our blessed Saviour, who was blamed by the Pharisees for eating with publicans and sinners
but is contrary to the practice of Mr. Taylor Senior, who on his business trips to this country for Mills and Gibb frequently took a meal with linen manufacturers, one of whom on one occasion invited the Dean of Belfast to be present at lunch to meet him.
Mr. Taylor moved to New York in 1889.
The next year – 1890 – serious trouble arose through the words and actions of some who were bitterly opposed to Mr. F. E. Raven and

who supported his opposers in England and the actions of the Bexhill meeting – which had already brought on division.

Most of the brethren in New York were carried away, but the remainder stood fast against the false charges and unconstitutional actions of the opposers.

JT was one of the eight signatories to a December 1890 statement rejecting the action of Bexhill.
At that time JT made a vow to commit himself fully to the Lord's interests, and to be responsible for them in New York.
HIS  FRIENDS
In this biographical sketch, the term "friends" refers to
spiritual friendships, not to natural or partisan relationships.
• Joseph Pellatt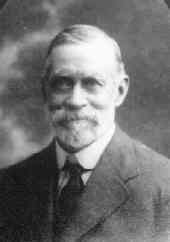 Mr. Joseph Pellatt (1843-1913) was an outstanding help in the early years of JT's ministry. Mr. Taylor said of him,
"I know of no one who loved the truth more than he did, and I never knew him to flinch when it was involved.

"When we consider the great ability he had to present it, and his long and varied experience in dealing with souls, the loss occasioned by his removal from amongst us is much more than may be assumed by most".
• Joseph Revell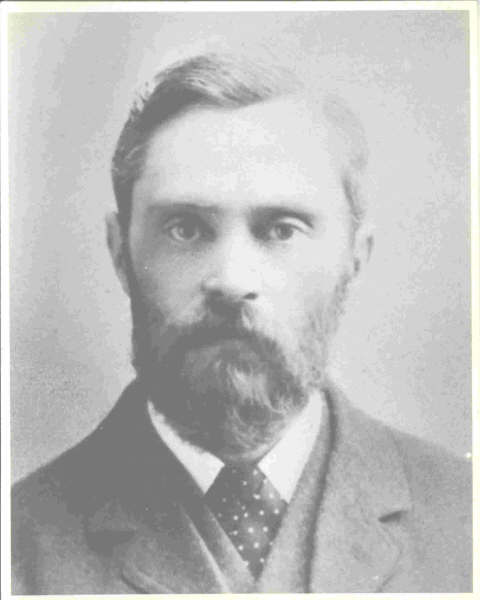 Mr. Joseph Revell (d. 1900) ministered widely in America and was also a great help to Mr. Taylor.
JR is the author of hymns 150 and 504 in the 1973/93 Hymn Book, and the valuable pamphlet 'Association'.
• F. E. Raven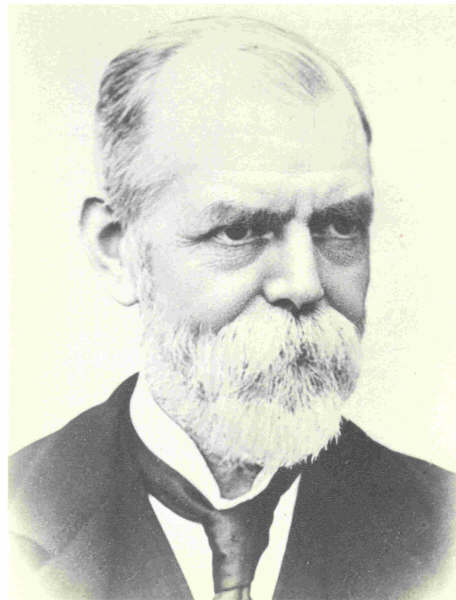 Mr. F. E. Raven made two visits to America – 1898 and 1902.
JT was present at a good many of the meetings on both trips, and profited much from the ministry and the personal contacts.
He was also able, at least once, to attend the annual meetings at Quemerford at which Mr. Raven ministered the word.
• R. S. Sinclair
Mr. Taylor enjoyed good brotherly relations with Mr. R. S. Sinclair of Indianapolis over many years.
JT often served at special meetings at Indianapolis.
As little is known of Mr. Sinclair personally, the following account may not be considered out of place at this point.

---

R.S.S. The trouble is today that there is no thirst. People settle down and are satisfied where they are. It is a great thing to be like David's men in the cave of Adullam. It was those who were discontented and in debt and in distress. God has a place here where He has pleasure, and that is where His people are found in conformity to Him.
I remember very well, as an illustration, when I was deeply exercised about my ecclesiastical connections I had a friend, and we had entered into spiritual things together, and when I felt I could not go on any longer he said to me: 'Are you not saved, what more do you want?' Now I think people are there. They have something and they have settled down; they have salvation, as they call it, and they rest on that, but my exercise was that I was responsible to God for my pathway. I had not any question about the forgiveness of sins, but I had a great exercise to be where God would have me, and what made me take the place I am now in more than anything else was that where I was there was no worship in the genuine sense.
Outside was the announcement that the worship of God would be in this building at a certain hour, but I did not find it there, and really what led me out of the associations more than anything else was that God was entitled to worship; for the Father seeketh worshippers to worship Him in spirit and in truth. I did find a place where the Spirit of God was untrammeled and where there was liberty for the people of God to worship God, without any hindrance which exists to so large an extent amongst our fellow Christians.

J.T. You found, as it were, "a large upper room furnished".

R.S.S. Exactly. Things were untrammeled and free, not for the flesh but for the Spirit. There is such satisfaction with present conditions and what is conventional: where there is, on the other hand, soul-thirst, God delights in it, and has great pleasure in answering it.

From 'Ministry by J. Taylor', 5: 416-17, Indianapolis, 1914.
• C. A. Coates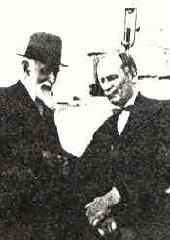 Although they were not often together, on account of Mr. Coates' physical weakness and travel restrictions,
CAC invariably came to the support of the truth when JT's ministry was under attack by those whose eyes were dim, if not blind, to fresh light on the Scriptures.

This was particularly so in the conflict for the truth of the Sonship of Christ.
• A. E. Myles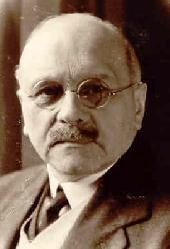 Mr. A. E. Myles highly valued and respected Mr. Taylor's gift – as Mr. Taylor valued AEM – and exercised an important supporting ministry over many years.
It was at Mr. Taylor's suggestion that Mr. Myles took on the responsibilty for the 1932 and 1952 revisions of the Hymn Book.

They also worked closely together at the time of the 1943 conscience appeal to the Government of Canada.
• Others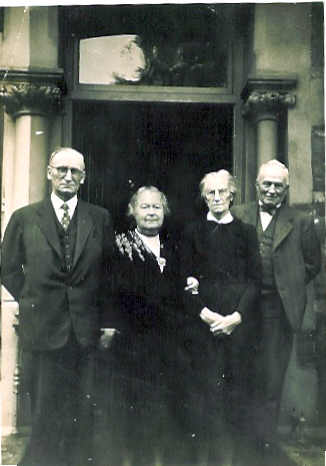 Among many others in England,
HIS  CONFLICTS
This section deals briefly with several controversies. Fuller details can be
found by referring to:
the indexes of JT's 'Letters' and 'Ministry',
'The Recovery and Maintenance of the Truth' by AJG.
• Local Difficulties
There were problems in a number of local meetings in USA and Canada – particularly during the early years of Mr. Taylor's ministry.
Certain prominent English brothers – some of whom had little or no knowledge of the localities and issues involved – wrote letters

interfering with local responsibilty and often encouraging those who were the cause of concern.

This caused JT to become involved in extensive correspondence to explain matters and to persuade those who were interfering to cease.
• The Chicago Notes
Mr. Taylor served at meetings in Chicago on December 31, 1904, and January 1 and 2, 1905.
Mr. Joseph Pellatt and Mr. R. S. Sinclair, Indianapolis – both older and respected brothers – were present and helped in the opening up of the Scriptures.
The notes were circulated in typescript for the benefit of those in America who could not attend the meetings.
As those for whom the notes were intended were familiar with JT and the brothers who helped, the notes were sent out without a thorough revision.

Some prominent English brothers misinterpreted a number statements and charged JT with error.

They did not see that what was being emphasized was connected with the presence of the Holy Spirit here and what flowed out in the preaching of the apostles

in contrast to the – then and still current – spirit of popular revivalism,

and that therefore the heavenly side of the truth was not made prominent.
• Glanton
In 1908, unresolved personal differences in Alnwick resulted in two parties.
Some who had ceased breaking bread in Alnwick started attending the meetings in neighbouring Glanton, and in time were received to the breaking of bread.

These were eventually sent back to Alnwick by Glanton as the recognized company in the place without regard to the other brethren still there.

This flagrant disregard of local responsibilty resulted in division, with many of the opposers to JT's earlier ministry in Chicago supporting the Glanton position.

Mr. Taylor, Mr. Coates and others exposed this violation of a divine principle.
• In the Midst
An article in a 1909 issue of 'Mutual Comfort' – a monthly magazine – asserted that on the day of His resurrection the Lord fulfilled His promise in John 14: 18 and took up an abiding position in the midst of the assembly.
This teaching set aside the sovereignty of the Lord as to His coming among His own and the need of suitable moral conditions. It also overlooked the abiding presence of the Spirit in the assembly.

As a result of correspondence between JT and the brother who advanced this matter, the article was finally withdrawn in 1914.
• Fulfilled Responsibility
In 1916-17 several brothers pressed their view that no one could fulfill responsibility absolutely and thus they set aside the force of Paul's statement in Romans 8: 4,
"in order that the righteous requirement of the law should be fulfilled in us, who do not walk according to flesh but according to Spirit".

Again Mr. Taylor had to enter into spiritual conflict to meet this matter, in which he had the support of Mr. C. A. Coates.
• Dealing with Evil
In 1918-20 there was a good deal of discussion and some sharp controversy as to the way in which evil was to be dealt with.
Some contended that 1 Corinthians 5 could be used alone, ignoring the public ruin of the church.

Mr. Taylor, Mr. Coates and others – while fully recognizing the authority of 1 Corinthians 5 – maintained that the public ruin

and the need to avoid any assumption of acting as, or representing, the assembly required that dealing with evil be in accord with the instructions in 2 Timothy 2: 19-22.

This latter view eventually prevailed. See:
• The Sonship of Christ
JT was serving in meetings in Barnet in June 1929, when a question was raised as to 'eternal Sonship'.
JT pointed out that there was no support in the Scriptures for the thought of 'eternal Sonship'.

This led to extended inquiry and correspondence, resulting in the brethren – except for a very few – becoming clear on this holy matter.
On July 28, 1931, CAC wrote:
If any Scripture could be adduced which attaches the title Son to Him as in absolute Deity, and with no reference to His mediatorial glory, it would settle the matter at once.

But I must confess that, after considering this matter carefully and prayerfully for 30 years, I have not been able to find one. 'Letters', page 201.
And on July 15, 1929, JT wrote:
As regards the application of the term Son, or Son of God, to our Lord as "in the form of God", I have long hesitated about it …

as a matter of fact, it was Mr. Raven who first mentioned the questionableness of the application I have mentioned.

This was in my hearing – when he was in America in 1902. The remarks were not published, as far as I know, but they are well known by many", 'Letters', 1: 260; also page 263.
• Contacts with Brethren in China
In 1932, reports of a work of God in China, connected with Mr. Watchman Nee and apparently based on Scriptural principles, led to a visit by some brethren from England, Australia and America.
Feeling there was no reason to hinder fellowship, the visitors – after communications with the nearest meetings in Canada and Australia – broke bread with the brethren in China in November 1932.

Mr. Nee visited England and America in 1933. It came to light subsequently that during his visit he had broken bread with an independent company committed to 'open' practices, and also with some committed to sectarian groups.

In view of the number of believers involved, JT counselled that the matter "should be left for the moment entirely in the Lord's hands", pending Mr. Nee's return to China and his expressed desire to take counsel with the brethren there.
Appeals through letters being unfruitful, only confirming that the brethren with Mr. Nee were unalterably committed to 'open' practices, fellowship regretfully ceased in July 1935.
• Recognition of the Spirit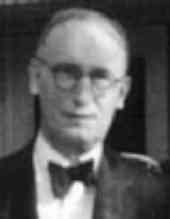 The rightness of recognizing the Holy Spirit in hymns and prayers came forward gradually during the years 1942-49.
The first remarks as to this matter were made in the monthly New York readings in 1942, but were omitted in the printed notes by the decision of the manager of the Stow Hill Depot.

This led to correpondence with the manager and the trustees.

Although there was some opposition – and after JT's death some withdrawals – the brethren generally became confirmed in the rightness of addressing and singing to the Spirit.

The adding of suitable hymns to the Spirit was the main reason for the 1951 revision of the Hymn Book>.
HIS  MINISTRY
Contents of Ministry by JT – New Series appear on a separate page. A review will give some concept of the breadth and depth of his ministry of some 50 years.
See also 'Pages with ministry by J. Taylor' in Introduction above.
Ministry by J. Taylor – New Series, originally published by Stow Hill Bible and Tract Depot – and since 1971 by Kingston Bible Trust – consists of 100 volumes, commonly called 'the blue books'.
The ministry – covering the years 1896, 1899, 1901-53 – is in the form of addresses, individual readings and series of readings.

A Supplement to Volume 100 was issued by Will McKillop and James A. Petersen, a grandson of JT.

His ministry – including his letters – is now also available from KBT on a cd-rom along with that of JBS, FER and CAC.
JT was "in journeyings often", 2 Corinthians 11: 26. In over 50 years, he served in more than 300 localities –
in USA, Canada, England, Scotland, Ireland, France, Germany, Norway, Denmark, Sweden, Jamaica, Barbados, South Africa, Ceylon, Australia and New Zealand.
The 2 volumes of Letters of James Taylor are valuable for the light they throw on his ministry as well as on the many conflicts for the truth during his lifetime.
Letters - 1890-1935


Letters - 1935-1951 – plus Historical Reference, Indexes of Subjects, Scriptures and Names.
'Bible and Gospel Trust' has published 2 additional volumes – #'s 3 & 4 – of JT's Letters.

BGT states that they are only for sale to those who are 'in fellowship' with the copyright holder, J. Taylor 3rd.
A review of Mr. Taylor's extensive ministry is far beyond the scope of this biographical sketch.
Many matters as to the assembly – and the typical teaching of the Old Testament – were brought out,

but the crowning feature of his ministry is the opening up of the Scriptural and spiritual pattern and order of the various features which contribute to greater spiritual intelligence in participation in the service of God:

the Lord's Supper as the Lord's, not the Father's or the Spirit's,

the clarification of the truth of Christ's Person, and of His Sonship in Manhood,

His relationship with us both as His brethren and as His bride,

His uniqueness as the Son, and our place as of the "many sons",

recognition of the Spirit viewed objectively, and thus as One to be addressed in prayer and in worship,

the place that Divine Persons have taken in the economy, leading to intelligent worship to the Father, the Son and the Holy Spirit.

All these great truths, and the many blessed details connected with them, have contributed to the enrichment of the service (worship) of God.
Many excellent new hymns to express these great matters – and numerous suitable tunes – have come out of the spiritual exercises of brothers and sisters who cherished these truths.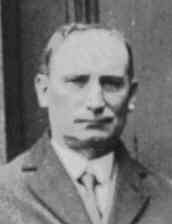 In 1931, when he was 61, JT was in London for consultations on the 1932 Hymn Book.
He appears in a group photo, outside 57 Park Street room, with CAC, AEM and seven other brothers.

In 1950, when JT was 80, AEM went to New York to meet with him to review all the hymns for the 1951 Hymn Book.

There is one fine hymn, No. 350, by Mr. Taylor in the 1973 Hymn Book.
Contents of Ministry by JT – New Series appear on a separate page. A review will give some concept of the breadth and depth of his ministry of some 50 years.
I came 'into fellowship' – as we speak – in August 1950 and was only in meetings with JT three times:
In September 1950 at special meetings in Chicago – 'The Service of Elijah', New Series 78: 312-404.

In October 1950 at special meetings in Toronto – 'The Ministry of Elisha in its Practical Value', New Series 74: 225-97.

Those were the meetings at which singing at the care meeting and the rightness of the sisters being present came up.

I was 20 years old at the time.

JT was then in his 81st year and obviously frail – but I was deeply impressed with the dignity and simplicity of the way he opened up the Scriptures.

In May 1952 at special meetings in Rochester with Stanley McCallum – meetings at which JT had himself so often served.

Mr. Taylor sat on the platform next to SMcC, but he looked very weak and took little part.
G.A.R.
• Letter of Mrs. J. Taylor, Sr. – May 25, 1952
2670 Bedford Avenue, Brooklyn 10, New York
Mr. Gordon A. Rainbow,
Tillsonburg, Ontario
My dear Mr. Rainbow,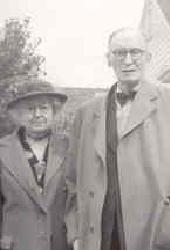 I am writing for my husband for he is not yet able to write his own letters, but we were both very touched by your letter and also the bounty from the dear brethren at Tillsonburg, although it is now years since we have had the pleasure of being amongst you.
Please convey our warm love and many thanks to them and we greatly count on your continued prayerful support for,
although Mr. Taylor is able to get to most of the local meetings and the Lord helps him amongst his brethren, his nights are often very restless.

However he is hoping much that the Lord will enable him to get to the Rochester meetings at the end of this month, where Mr. S. McCallum has been asked to serve.
We were much interested to hear how you were led out of the Bethesda company.
The Letter of the Ten by Mr. Wm. Trotter was a little book which helped my father to see where the Lord was in regard of the truth of gathering.

This was right back in 1868! and he always thanked God for the light he got then.
My husband joins me in love and thanks again.
Yours affectionately in Christ, Georgina R. Taylor.
P.S. Please excuse haste as we are going to the ministry meeting shortly.
• New York – March 22-29, 1953
Although weak, and in his 84th year, Mr. Taylor continued attending the meetings and taking part, during his last few months. His last week was no different.
Lord's Day, March 22: In the afternoon reading he took part several times with a strong voice.

Monday, March 23: He took part in prayer at the prayer meeting.

Tuesday, March 24: JT was present at the address given by Mr. Andrew Robertson at the 125th Street room. Andrew – then a young man of 30 – vividly remembers that occasion.

Thursday, March 25: He took part freely in the city reading.

Saturday, March 28: At the evening care meeting he was especially free and interested in every detail – but complained of pain during the night.

While serving at Toronto fellowship meetings that weekend, JTJr received an urgent call – and he returned to New York before the Lord's Day.

Lord's Day, March 29: In the morning Mr. Taylor was seen to be unwell and, when he arrived, the doctor indicated that his condition was serious.

He seemed more comfortable in the afternoon, falling asllep at times.

Shortly after 6:00 p.m, while asleep – and in the presence of Mrs. Taylor and the immediate family – the Lord took His servant to Himself.
The burial meeting was held at 1954 Nostrand Avenue – which was JT's local meeting as well as the 'city' meeting room – on Wednesday, April 1, 1953, at 1:00 p.m.
Among the nearly 750 brethren present were many from distant meetings.

Many stood in the main hall and vestibule, while some were seated in the basement.
The meeting proceeded as follows:
Mr. E. Arthur Lyons, a local brother, gave out Hymn 229: "When peace like a river attendeth my way".

Mr. Vincent C. Lock, of Summit, N.J., prayed.

Mr. Stanley McCallum, Detroit, then spoke, followed by Mr. Elliott E. Hoyte, a local New York brother.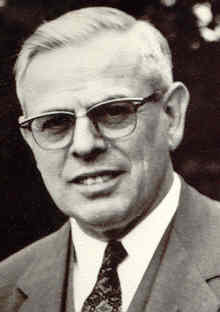 You will see, dear brethren, that thoughts of sorrow and joy enter into these passages from which we have read.
At this time we are not without sorrow and grief, for while we do not sorrow as those who have no hope, yet there is sorrow and grief in our hearts as, in holy affection, we enter upon this service in connection with the burial of one so greatly beloved. He is beloved in heaven, but beloved here on earth.
What a loss the assembly has suffered in the departure from our midst of this great vessel! He was a man honoured, indeed, of God, and signally raised up in relation to the last features of revival in this dispensation.
I have read about Josiah that we may see the feelings that entered into the occasion of his death.
It says that "all Judah and Jerusalem mourned for Josiah. And the Jeremiah lamented for Josiah; and all the singing men and singing women spoke of Josiah in their lamentations to this day".

Josiah was a remarkable man who was raised up of God, whose service and ministry related to the last revival in the Chronicles, which was peculiarly marked by the distinctive place into which the ark was brought, according to the writing of the David and Solomon.

We can see something analogous to this in the days in which we have lived, dear brethren, in regard to the service and ministry of this great vessel in affection for whom we are gathered here at this time.

Think of the extent of the feelings expressed in the words "all Judah and Jerusalem mourned for Josiah". It was the time for feeling such a loss; and it is now a time to feel the greatness of our loss!

What a loss it is, as we think of all that has entered into the last fifty years of such unique and distinctive ministry! Think of all that we have had brought to us in regard to the truth through the service of our beloved brother!

And then it says, "Jeremiah lamented for Josiah". What a feeling man Jeremiah was! Jeremiah, too, was a minister – what a minister he was! And what a time it is now for those who serve to take account, feelingly, of the loss that has been sustained through the departure of our dear brother.

Jeremiah was a priestly man. Priestly feelings would help us to rise above the pressure of a sorrow like this, but the heart of the priest enters, feelingly, into the inestimable loss that is ours at the present time.

We can visualize, in some measure, the vessel who served us so well and so faithfully. He has been a model to the flock. He not only ministered in power and with authority according to the commission he had, but he set out as the living exponent of the truth all that he brought forward in the truth.

So that we are entering into this matter feelingly now, as it says, "All the singing men and singing women spoke of Josiah in their lamentations". As we think of the service of song and of those that are linked with it, we think of the distinctive part our brother's ministry has had in relation to it.

His ministry has given character to much that is embodied in the service of song as we have it at the present time; so that, as singing men and singing women, we take up this service appreciatively, entering into this great matter feelingly at the present moment.

It says that they "spoke of Josiah in their lamentations to this day". So that, from this viewpoint, dear brethren, we are not without sorrow; we are not without grief, as we think of loss that has been suffered by the whole assembly.
I read from John 14 to remind us on another set of circumstances.
The Lord Jesus was about to go away and He was reminding His disciples that it was expedient for them that He should go away. What feelings were in their hearts! They had accompanied and surrounded Him in His pathway here.

But He brought home to their view another Comforter, the Paraclete, as He said,

"I will beg the Father, and he will give you another Comforter, that he may be with you forever, the Spirit of truth, whom the world cannot receive, because it does not see him nor know him". What comfort this brings into our hearts!

As we sorrow in relation to the great loss the assembly has suffered we are reminded that there is One with us who abides with us for ever. The Holy Spirit, that wonderful Comforter from on high, will never leave us!

The last words that one heard our beloved brother express publicly were spoken in a meeting in Plainfield last November. One remark which he made in the reading that afternoon was,

'The greatest thing that I know of at the present time on earth is the presence of the Holy Spirit in the assembly'.

What a fact that is, dear brethren! He is with us now; and He is in us; He is to be with us for ever! What a Friend! Our beloved brother used to say, 'Our greatest Friend on earth'.

We used to sing, 'What a Friend we have in Jesus'. How true those words are as we think of Jesus on high! But then, what a Friend we have in the Holy Spirit, also!

So that, as we think of the vicissitudes ahead – of what may be before us – as the Lord Jesus contemplated what His disciples would face, we would be reminded of the presence of the Holy Spirit who will journey with us through all the vicissitudes of the wilderness, whatever they may involve.

He is never to leave us; going on with us in all the way; and what holy communion we can enjoy with Him!

What a word that is for our hearts, dear brethren, as we think of His desires for the saints and for the assembly, that they be not as sheep without a shepherd. What a word to our hearts! A divine Person is here in sovereignty to take charge of our affairs, the Paraclete.

What comfort and stay it is to our hearts that this wondrous Person, this divine Person, the Holy Spirit, is to be with for ever! Servants come, dear brethren, and servants go, but this blessed Person remains with us for ever! What a wonderful comfort it is to know this! How we should be helped more and more in our regard for Him!

Our brother's ministry signally pointed to the need for honouring the Spirit. We might say it was the climax to all his ministry – this present, blessed touch as to the Spirit objectively, a Person to be known and worshipped, to be spoken to and communed with.

What a legacy has been left in this ministry for the assembly! May we be helped, dear brethren, to follow it through and have our hearts stayed by it.
I read the last portion to remind us of the truth of the resurrection world.
While we mourn over the loss of our brother and are comforted by the sustaining service and presence of the Holy Spirit, our hearts are also filled with joy as we anticipate what the full result of the wonderful power of resurrection will be.

The Lord Jesus said to His disciples, "And ye now therefore have grief; but I will see you again, and your heart shall rejoice". What a word that is, your brethren! I want to apply it to what is immediately before us now.

Our beloved brother looked expectantly for the rapture. And we are expecting it to take place at any moment – when we shall see the Lord face to face.

There may be grief connected with the present little while and all that enters into the assembly's sojourn through the wilderness, but what a word from the Lord when He says, "Ye will be grieved" (I am applying the principle to ourselves) "but your grief shall be turned to joy".

He spoke of the figure of a man being born into the world. I know that this alludes to the resurrection of Christ, but think of what the resurrection day will bring forth in its fulness! Think of the full effect of resurrection power, not only as it has applied to Christ, but as it will come into view in regard to the saints!

Our brother will be amongst those who will be raised first, as it says,

"The dead in Christ shall rise first; then we, the living who remain, shall be caught up together with them in the clouds, to meet the Lord in the air; and thus we shall be always with the Lord".

We shall see Him, dear brethren, the One whom our brother loved and whom we love; we shall see Him face to face and we shall be like Him!
May the Lord encourage our hearts as we sorrow. Grief fills our hearts on the one hand, because of this great loss, but on the other hand we have the sense that the Holy Spirit is continuing with us.
And also, we have before us, in prospect, the full application of resurrection power when we shall find our part together with those who have gone before, in actually seeing the Lord face to face.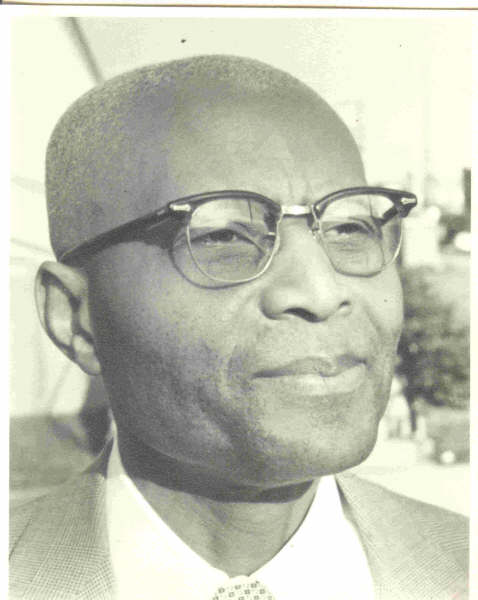 I wish to make just a few brief remarks, dear brethren, on these verses by way of comfort, first, for our beloved sister and the family, and then for ourselves, for we all need comfort.
I want to remark on the thought of rest. How sweet is rest after toil!
It says, in Genesis 2, that God "rested on the seventh day from all his work", working for six days and on the seventh day finding rest and refreshment. It says, in Exodus 31, that He "rested and, was refreshed".

So, dear brethren, if the home-going of our brother to his Lord and Master is a loss to us, we are to regard it as a calculated loss.

The Lord Jesus, his Master, surely knows the end from the beginning. We might say that it is a loss to Him, too, for he was His servant; but nevertheless I think it is a calculated loss.

The Lord could have sustained him here for 120 years if it were His will; He could have done that. We might say, What a loss it is to the assembly! It is, but the Lord has calculated the loss and considered for His servant.
I read from Mark's gospel because it is the servant's gospel.
I see that the Lord Jesus is very considerate of His servants. They do arduous work, and who can dispute the fact that our beloved brother has done some of the most arduous work – not only in this city, but universally. His has been very arduous, rigorous work, but he has finished it, dear brethren.

My point is that the Lord Jesus was considering for His servants in this chapter. It says, "Those coming and those going were many, and they had not leisure even to eat". Think of that! The work was demanding.

I remember our beloved brother often saying, 'There is much to be done'. Those were his very words. How much he has done! The Lord Jesus takes account of it. He said to His disciples, "Come ye yourselves apart into a desert place and rest a little".

So that, dear brethren, the Lord has calculated, and in consideration for His servant, has appointed him rest.
And also, we have to regard the fact that his Master had rights over him, and He has exercised those rights.
Think of Lord Jesus exercising His right over His servant on Lord's day! It was on the Lord's day, the first day of the week, that He took him to be with Himself.

Our brother has thrilled us over and over with those two thoughts – the Lord's day, and the first day of week. He was wont to speak of that day. Think of what it meant to him, spiritually!

And the Lord Jesus has exercised His rights over His servant on that day! It was on the Lord's day that He took him to be with Himself, to rest. "Come ye … apart … and rest a little".

It is only for a little while, dear brethren; the resurrection time is coming; the Lord is soon to greet us in the air! And our dear brother is resting till then.

How wonderful to think of his service finished and his Master having taken him to Himself!
We can remember that on Saturday night last, at the care meeting, our dear brother, as he was wont to do, attended to every matter. He was using all the strength at his disposal.
He moved from his seat to speak to one about a matter that had to be attended to.

Later, apparently not satisfied that it had been fully attended to, but being assured that it was, our beloved brother sat back in his seat with an air of satisfaction.

How wonderful, dear brethren, to think of all this – every matter finished, and taken account of by our dear brother in his characteristic way!
In relation to another matter he had asked if we could wait on an erring brother for another month.
How characteristic of the grace that has been exemplified in our brother all these years! Not only was he an arduous worker, but one in whom there was grace – the grace of our Lord Jesus Christ – his feelings entered into matters; he was a fatherly person.

We have all experienced it, and we shall miss it, dear brethren. But let us give honour to the Lord Jesus; let us recognize His rights over our brother. He has taken him now to be with Himself.

How wonderful for him to have the Lord's own approval, "Well done!" That is a word that he has often used himself, as he commented on one servant and another.

And may we not apply these words to him this afternoon? He has served, and served well.

But think of the Lord's own words as He says to His servant, "Well done!" The Lord can rightly appraise all that His beloved servant has done for Him.
Now just a word on the last scripture.
The Lord is in heaven; the blessed Spirit is here; there is a voice from heaven which says,

"Blessed the dead who die in the Lord from henceforth".

I do not go into the immediate circumstances to which this scripture refers, but it was a time of dying. It says, "Blessed the dead who die in the Lord from henceforth".

The voice is from heaven, but the blessed Spirit, down here in the place of testimony, answers, "Yea … that they may rest from their labours; for their works follow with them". Think of that! I just close with it.
The Lord in His consideration for His servant said, "Come … apart … and a rest a little". We are glad to know that our brother is taking his rest.
The blessed Spirit is with us, dear brethren, and He will help us and comfort us.

And then we have this word from the Spirit to comfort us in relation to our brother:

"Yea, saith the Spirit, that they may rest from their labours, for their works follow with them".
Following the words:
Mr. A. N. Walker gave out Hymn 350: "We hail Thee, Lord, our glorious Head" – written by Mr. Taylor.

Dr. Robert W. Stollery, Summit, N.J., prayed.
---
A large number of brethren then proceeded in about 75 cars to the Bethany section of Evergreen Cemetery.
Mr. Taylor had purchased the plot in 1901 for the burial of his first wife.

A number of brothers were able to share in carrying the coffin to the graveside.
The meeting at the grave proceeded as follows:
Mr. Robert H. Smith, Cranford, N.J., gave out Hymn 160: 1-3 and 8-10: "O bright and blessed hope!"

Mr. Charles A. Markham, Cranford, N.J., prayed.

Mr. C. H. Howell, Boston, gave out Hymn 113: "Lord Jesus, come, Thy saints for Thee are waiting".

Mr. Archie Robertson, a local brother, gave out Hymn 105: "Glory, glory everlasting".

Mr. Wragge, Victoria, B.C., gave out Hymn 311: "Though deep, O Lord, our sorrow".

Mr. E. Arthur Lyons spoke from Genesis 18: 17-19; 49: 33; 50: 1, 10.

Mr. Max Coulter and Mr. Lloyd Wilkinson, both local brothers, gave out Hymn 294: 4-5 "Thy servants die: O grant it Lord … Grant unto us who still remain …"

Mr. Archie Robertson read John 11: 38.

Mr. James Taylor Jr. committed the body to the Lord Jesus.

Mr. Pearson Case, Flemington, N.J., gave out Hymn 179: 4-6: "And 'Jesus wept' ! Such feelings shown".

That hymn was written by a grandson of JT, James Taylor 3rd., on his own mother's death.