This sketch draws on several unpublished documents in my Historical Reference Series, as well as the published 'Letters of C. A. Coates' and 'Ministry by C. A. Coates'.
May this sketch be used to provide a better understanding of CAC, and the stand he took for the truths recovered through the ministry of JND, JBS, FER and JT – and for the unique place he had in that recovery.
Pages with ministry by C. A. Coates:
G.A.R.
Charles Andrew Coates was born on December 7, 1862, in Bradford, Yorkshire, but for the greater part of his life he lived in Teignmouth, Devon, on the south coast of England.
Roy Devenish of Toronto – who was in Britain as a non-combatant conscientious objector – had a short visit with Mr. Coates in the last years of his life while he was unable to be present at the meetings. Roy said CAC still had a broad Yorkshire accent.
CAC's references, in later years, to his early family life make it clear that he came from a devoted Christian family.
In 1920 he said, "I believe God gives even young children a deep sense of the mercy that has put them in Christian households. I know it was so with myself at a very early age".
In 1926 he said, "When I was a boy I remember a brother coming to my father's house, and I said to myself, I wish that I knew all that he knows!
"But another brother came, and he made me feel, I wish I had what he has! There was an impression, not of mere knowledge, but of substance and satisfaction. That is what tells on children as well as others".
In the same year he recalled, "My father used to say that there was not much difference between high Calvinists and low Arminians because
"the former had bad self before them and the latter had good self before them, but neither of them had Christ before them".
Around 1940-41 he said in a reading on Matthew 4:
"I remember Mr. Stoney used to say that a man's natural calling always had some reference to his service; God so ordered it that the experience a man gets in his business or trade or occupation of any kind, in the sovereignty of God, has some bearing on the service that he would render.

"So Paul is a tent-maker. That is, when when he was called in grace he became a true tent-maker to set up the assemblies in tabernacle form that is, provisionally, not permanently. So we have the true elements for our service in our natural calling.

"I remember once when Mr. Stoney was at my father's table he said, 'I was training for law, intending to move in a circuit, and that is what I am now doing!'

"My father replied, 'I was a shepherd'. 'Exactly', said Mr. Stoney, 'And now you are a shepherd still!' It served to remind us there are no loose ends in God's ways".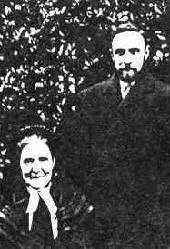 In December 1905 he wrote of his mother's death:
"It was most happy to see how the Lord and His blessed things were before her to the end.

"It was the quiet triumph of faith, the blessed end of a life of singular unselfishness and unswerving piety and allegiance to Christ.

"The memory of such is blessed, and one may well desire to walk in their steps …"
He was soundly converted in 1878 at the age of 16 (the same age as I also was) as the following lines testify.
He was true to his youthful commitment and the Lord took him up for a unique and blessed service.
---
Henceforth my lips and pen
Shall seek to spread His fame;
My hands and feet shall swiftly move
To glorify His Name.
I seek no earthly place;
My joy is all in Him;
My thirst soul shall drink no more
From fountains stained with sin.
But in the Lord Himself,
The Lord who died for me,
Despised on earth, enthroned in heaven,
My springs of life shall be.
And when He takes me home
To gaze upon His face,
More loud, more sweet my soul shall sing
The riches of His grace.
---
In a letter about 1900, he wrote of a conversation with a brother regarding Acts 19:
"I said that in my own case, when I began to break bread, I believed that Jesus had died for me, and therefore I should never perish, but it was not until some time afterwards that I saw with great delight that everything connected with me as a ruined sinner had been dealt with in the death of Christ, and that the risen One was my righteousness and that I could be with God entirely on the ground of what Christ was.

"This I believed to be the time when I received the Spirit. I had preached before this in my small measure, doing what Apollos did – that is, making known the grace of God so far as I knew it myself.

"This is the substance of what was said. — to my surprise, objected, and said he thought I had the Spirit before. I am sorry for those who denounce this as 'bad doctrine' ".
In 1926 he recounted in a reading on the feast of Pentecost:
"It is a great pleasure to God when there is a desire, because God desires to give. I prayed for the Spirit after I had received the Spirit – I did not know it at the time – but my prayer was not displeasing to God".
Around 1928 in a reading on Joshua 15, he said in reference to Kirjath-sepher, "the city of the book":
"A great deal of spiritual vitality is sapped by the kind of reading that Christians indulge in habitually. The springs of water come in when Kirjath-sepher is taken and its name changed.

"In Acts 19 we read they had a bonfire and burnt the worth in books of fifty thousand pieces of silver.

"When I was converted I had a bonfire and I never regretted it. It is much better to burn such books than to take them to the bookstall to poison someone else".
HIS  HEALTH  AND  SERVICE
Around 1940 Mr. Coates said in a reading:
"One of the first thoughts I had when converted was, 'Man's thoughts never rise above service and God's thoughts never go below sonship', and I put it into my first preaching".
Around 1942, in referring to 2 Timothy 2: 2, CAC said:
"Every one should be ready to sign his name to the preaching. It is a great privilege to be amongst a people who will not let anything pass that it not according to Scripture. And there is the support given to the preaching; we all publicly identify ourselves with what is said.

"There was an old sister who never let anything pass, when I first preached.

"I remember after my first preaching an old brother asking me how I could tell people, 'Christ died for our sins; and that if they did not believe they would die in their sins', as they were contrary statements.

"That man gave me a lesson in theology that I never forgot!"
Mr. Coates suffered from physical weakness for a good part of his life.
At some point he moved from Yorkshire and resided in Teignmouth, Devon – probably for his health – his service being largely restricted to that area.

In 1931, at 69, he was in London for consultations on the 1932 Hymn Book. In a group photo, outside the 57 Park Street room, with JT, AEM and seven other brothers, he looks quite frail, with white hair and beard.

He was able to be at that prophetic reading with JT on The Worship of God Himself at Eastleigh, Hants, in August 1935.

In May 1937, at 75, he was at meetings in Croydon but, although encouraged by JT, he took little part.
On February 25, 1939, he wrote:

"I am sorry that I have never been able to visit Ireland, though I once got as far as Chester on my way to Dublin, but was hindered by illness from going beyond that point. This was about 45 years ago".

Note: That would have been c. 1894, when he was 32 years old.

"The greater part of the time since then my health has been such as to put a good deal of limitation on my movements, but I am comforted by the assurance that this has been under the gracious ordering of the Lord, and that it has been His way for me.

"He has permitted to me a little service amongst His people by means of what has been printed, and I am thankful for this, but it would have rejoiced me much if I could have seen more of the dear brethren in their localities".
In June 1941 – in his 80th year – he wrote:

"My health keeps fairly good, considering my age, but under present conditions [ World War II ] I do not feel able to get about as in past years.

"But I am sure that the Lord will give opportunity, and an open door, for such service as he intends to be rendered.

"It is a very great favour from Him to be enabled to serve Him, and His saints, even in the very smallest way".
On August 10, 1943, he wrote;

"My little service for a long time has been chiefly through what has been printed.

"This is not so direct or happy a service as speaking face to face, but in the Lord's great goodness it has its place, and one is thankful and content if He is glorified and His loved ones helped".
In 1962, Mr. A. P. Cecil Lawrence of Stornoway said:

---

I remember a time of conflict amongst the brethren, when my own family were seriously affected, and the way things were done then, all those years ago, was no different from the way they have been done recently. The appalling unrighteousness of the way things were handled made my young soul angry so I went down and saw C.A.C. one day, because I knew him pretty intimately.
I had been saying some pretty strong things about my feelings to him, so he laid his hand on my shoulder and said, 'If you have harsh things like that to say, say them to the Lord – don't say them to anyone else. He knows what is in your heart, He knows you have been wounded and He will never tell anyone that you said them. If you say them to the brethren you will find it hard perhaps to take them back later on when you want to do so'.
Now that was a word of wisdom from one of whom it could be truly said, he was a man with God.
God's Chief Interest on Earth, Notes of Meetings, 3; 120-21
On December 12, 1939, he wrote:

"It has been a very definite exercise with me ever since I began to break bread that the printed ministry ought not to be made the source of financial profit.

"The first tracts which I wrote, about 55 years ago," when he was about 22 "I published myself at cost price, and the brethren generally appreciated the opportunity of getting gospel tracts at a low price.

"But the Tract Depots did not approve of profits being eliminated, and I had at that time to fall in with the system current.

"But I clung to the thought that the Lord's work should not be regarded as a profit making business".
There are two well loved hymns – No.'s 161 and 293 – by Mr. Coates in the 1973 Hymn Book.
CAC's printed ministry – now complete and listed below – comprises 34 volumes of Outlines, Letters, Addresses and Readings, as well as numerous booklets and gospel tracts.
I first came in contact with his ministry, as a young believer, in 1948 and was helped greatly by it.

While desirable, a review of of his valuable ministry is beyond the scope of this sketch.
An Outline of Genesis

An Outline of Exodus

Includes The Tabernacle in Exodus 25-29
An Outline of Leviticus

Includes The Offerings in Leviticus 1 - 7

An Outline of Numbers

An Outline of Deuteronomy

An Outline of Joshua, Judges and Ruth

Includes Influences - Joshua 23

An Outline of the Song of Songs

An Outline of some of the Minor Prophets

An Outline of Mark's Gospel and other Ministry

An Outline of Luke's Gospel

An Outline of the Epistle to the Romans

An Outline of the Epistle of James

An Outline of the Revelation

The True Grace of God

Favour and Freedom

The Food of Life and other Papers

The House of God: 13 addresses

The Paths of Life and other Addresses

Includes Affection for Christ, its Awakening,
Decline and Revival


Spiritual Blessings

A Sure Foundation

and other Gospel Papers and Addresses

Letters of C A Coates

Includes Present Conditions in the Christian
Profession - a Letter
An Outline of the Epistles to the Hebrews,

the Thessalonians, Titus and Philemon

An Outline of the Epistles to the Corinthians

An Outline of the Epistle to the Ephesians

An Outline of Samuel, Kings and Chronicles

Includes The Temple in 2nd Chronicles
- Its Typical Teaching

27a. An Outline of Chronicles

An Outline of Matthew's Gospel

An Outline of John's Gospel

Miscellaneous Ministry on the Old Testament

Miscellaneous Ministry on the New Testament,

Matthew to Romans

Includes Vessesl to Honour

Miscellaneous Ministry on the New Testament,

Corinthians to Colossians

Miscellaneous Ministry on the New Testament,

Thessalonians to Revelation

Words in Season

+ A Warning and an Appeal to all those who Love
our Lord Jesus Christ in Sincerity

+ Remarks on a pamphlet by A. J. Pollock,
entitled 'The Eternal Son'

+ A Message for You

HIS  STAND
Since CAC's death in 1945 there have been continuing attempts to discredit the truth as to our Lord's Sonship

by suggesting – without proof – that at the end of his life Mr. Coates regretted supporting it, and
by suggesting – again without proof – that there had been a rift in his relationship with Mr. James Taylor.
These insinuations are examined and refuted in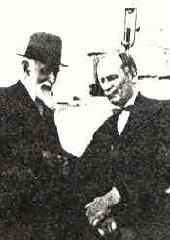 As his letters show, CAC was always supportive of the truth ministered by others, such as JBS, FER and JT.
Some of the letters referred to are not in his own published letters but appear in JT's letters.

He also took a clear stand against worldly methods in preaching the gospel and against accepting the standards of the world to govern the Christian's life – all the while maintaining the spirit of grace.
In particular, he rejected and powerfully refuted the attempts to set aside the clarification of the Lord's Sonship.

A  PROPHETIC  WORD
The following may relate to an earlier period than CAC's last illness.
It appears to be prophetic in view of subsequent events.

In 1955 HOW of Sutton Coldfield wrote to Mr. Arthur G. Brown:

"I went to see a brother personally … in order to confirm a report I had heard. He told me he had asked him [that is Mr. Coates] if he had any message for the brethren.
"His reply was: 'You may yet find yourself walking alone but you may have others with you'.
"A short time after this he repeated his question to him. His reply still was that 'You may find yourself walking alone'.
"He did not repeat 'You may have others walking with you'. But he added the following.

"He said he thought the time was at hand when the Testimony would again revert to the 'twos and threes' in localities walking together in support of the Testimony and further

"he could discern the possibility of the enemy introducing amongst the 'brethren' subtle questions difficult to solve from Scripture and they would cause great distress of heart amongst them".
HIS  LAST  DAYS
Brief Account Relating to the Last Illness and Decease
of our Late Beloved Brother Mr. C. A. Coates – 1945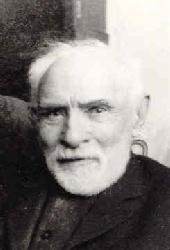 Our brother's health and general condition began to show a marked deterioration about October 1944, and from that time onwards he was unable to get to meetings regularly, and was frequently under medical care.
From time to time he would seem to revive and come out but these occasions became less and less frequent,

and the last time he was present at a meeting was on the morning of Lord's Day, August 5, 1945.
After that his condition rapidly became worse and on September 6 he was hurriedly removed to hospital for an urgent minor operation, which gave him relief from pain temporarily, and for a few days he was able to see a number of the brethren.
His sufferings, however soon returned and for a week from September 14 such visits were very restricted.
Our sister, Miss Ivy Tucker, who had looked after him for many years, was in constant attendance at the hospital and was able to spend a considerable time with him, reading or speaking to him as his condition permitted, and one of the last pieces of ministry read to him which he was able to enjoy was 'Corners' from 'Words of Truth' for August 1944.
Further, owing to her experience of his long-standing weaknesses Miss Tucker was allowed to prepare all his meals at home – as a special case – and take them to the hospital, but he was frequently unable to take any nourishment, and on isolated days did not even speak a word.

There were, however, occasions when his utterances clearly indicated the heavenly occupation of his mind for example, one day he was heard to say, "Who is a pardoning God like Thee!" [See No. 262 in the 1973 hymn book.] – Wonderful! Wonderful! – and many times, "Glory, glory – all glory".

After a period of severe suffering, he sent a message to the local brethren asking them to pray that he might get relief from his pain, if it were the will of the Lord, a request which was readily responded to that evening at the Prayer Meeting.

Later, however, he remarked, "The Lord has told me that He is bearing the pain with me", adding, "and that is better than having it removed".
In a message to be given to a brother he said, "I have been made to feel lately, as never before, what a body of humiliation this is, but also I have been contemplating, in contrast, what a body of glory it is that I shall have presently",
while on another occasion, doubtless referring to Psalm 138: 8, he remarked, "He is perfecting that which concerneth me".

Again, when the first verse of Hymn 160 – "O bright and blessed hope! When shall it be …" was quoted to him, and repeated a second time, he was quiet for a few moments, and then was heard to say, "Soon, Lord Jesus".
About the third week of our beloved brother's illness in hospital, individual brothers took to going when he could bear it, to pray with him for a few minutes,
but although he seemed fully to appreciate the prayers, as evidenced by his frequent 'Amens', he was not really equal to doing more than just thank them for coming.

Indeed, at times, he would seemed to have lapsed into a state of semi-unconsciousness.

Just prior to this, he had expressed himself as unable to see any visitors but on being encouraged to allow a brother to come in as usual for a word of prayer only, he at once replied, "Oh yes, that is like a drink of the brook on the way".

As time went on, the pain became so severe that it was found necessary to give injections several times during the day and night and, as his condition became worse, even such visits were necessarily discontinued.

Four days before he was taken, the last four verses of Isaiah 40 having been read to him, he said, "Read the fifty-third", and after that was read to him, he said, "God's blessed Son".
During the morning of Saturday, October 6, he became unconscious, a condition from which he never recovered, although even then, at times, his lips were seen to be moving as if, possibly, addressing the Lord.
He fell asleep at 9:20 am on Lord's Day, October 7, Miss Tucker and a hospital sister, in fellowship, being with him at the time.
The burial was arranged to take place on the following Thursday, October 11, at 2:00 pm, and, according to his own request, the coffin was of unpolished oak, and bore the following inscription:
Charles Andrew Coates
Fell asleep October 7th, 1945
In his 83rd year
"With Christ"

The local brethren were much exercised as to a suitable place for the burial service as, owing to large numbers expected, no hall was available with the necessary accommodation, so that it was finally decided to hold it in an open space in the Cemetery not far from the grave.
It was, however, recognized that this would only be possible if the weather were fine, resulting in much prayer in view of the occasion.

The day proved to be exceptionally fine and warm – an abundant answer – which bowed all hearts in thanksgiving to God for His gracious over-ruling hand.

A large number of brethren were present from all parts of the country, estimated to have been between six and seven hundred.
• Brief Outline of Burial Meeting of Mr. C. A. Coates –
Teignmouth, October 11, 1945
Hymn 227 – Mr. Alan Oliver, Croydon [227]
Prayer – Mr. A. J. Gardiner, London
Prayer – Mr. J. E. Bullock, Bristol – until recently Teignmouth
Prayer – Mr. Collecott, Plymouth
Hymn 258 – Mr. Philip Haddad, London [424]
Hymn 70: 2-4 – Mr. Garland, Newton Abbott [471]
Prayer – Mr. C. Gresswell, Crouch End, Hornsey, London
Note: Current numbers in the 1973 Hymn Book for the opening and closing hymns are shown in [square brackets] at the end of the line.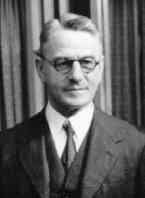 "It is sufficient for the disciple that he should become as his teacher, and the bondman as his Lord", Matthew 10: 25.
"The disciple is not above his teacher, but every one that is perfected shall be as his teacher", Luke 6: 40.
These Scriptures have been in my mind in relation to our beloved brother.
The one in Matthew has for many years hung in his room, indicating to us what our brother's outlook has been, and we can see how the truth of it has been worked out in Christ being magnified in him.
It is calculated to impress us, I think, with the greatness of Christ, that He is great enough to obtain a place and hold it in the affections of millions, and great enough in His moral excellence to become attractive to all in whom God has wrought.
In a large measure that was so with our beloved brother. We do not need to say much as to what has shone out in him, for it is well known.

The wonderful lowliness and simplicity of mind and spirit – where had it come from?

It was all derived from Christ, and, every time we saw it, it was a reminder of Christ.

How blessed the Lord Jesus is beloved brethren! How great His glory when all will shine out in the world to come, when we shall be conformed to His image!

And in that day our dear brother will have his own distinctive place. There is no question about that.
One has marvelled at the ways of God with our dear brother. In a remarkable way having zeal in the glad tidings, and yet his health failed at an early age and, in God's ways with him, he was restricted as to his movements.
But even in all this, I venture to suggest that he was brought into correspondence with Christ,

for even the Lord Jesus Himself, great though He was, in His service here was restricted in the ways of God to the nation of Israel, saying He was not sent save to the lost sheep of the house of Israel;

fully conscious of His own greatness, yet moving in contentment in limited conditions, in accord with the will of God.

And our beloved brother was marked by the same spirit; although gifted in a great degree, he was content to accept the circumscribed conditions which the will of God was pleased to order for him.

I believe that in his spirit, as well as in his counsel, he will be specially remembered and specially loved; and in his prayers too.

I believe that in his prayers he had learned from Christ and was enlarged to keep in view the great width of divine interest universally.

No one could be in touch with him without being impressed with the width of his outlook in regard to divine interests, and his prayers must have gone up continually as a sweet incense to God.
And then the closing moments, dear brethren. We may have wondered why he was allowed to pass through great sufferings, as he was, but I venture to think that it was that
the Lord was bringing His beloved servant into final correspondence with Himself – "Every one that is perfected shall be as his teacher".

There is nothing that our dear brother would have cherished more and, subject as he was to extreme suffering, he would be reminded that the Lord Jesus had great suffering at the end.

I do not speak of the atoning sufferings, but the sufferings which He endured at the hands of men.

And I have no doubt that the grace of Christ was realized by our dear brother while he himself passed through the suffering as wholly submissive to the will of God for him.
"Every one that is perfected shall be as his teacher". Our dear brother has been perfected. We rejoice in it. It leaves us an example, dear brethren.
It is not a question of our service or our gift; it is not a question whether we have a wide sphere of service or a lowly one; the whole point is that

"It is sufficient for the disciple that he should become as his teacher, and the bondman as his Lord".
May the Lord graciously help us, dear brethren. May we keep Christ Himself before our hearts.
He is the heavenly One, every moral excellence is inherent in Him, and all that will shine out in the saints in the coming day has been derived for Christ and Christ alone.
---
Hymn 74 – Mr. Jenkins, Teignmouth [74]
Prayer – Mr. Parry, Paignton; Mr. Turpin, New Milton
Hymn 293: 4, 5 – Mr. Marsh, Gosport [293: 5, 3]

This hymn was written by Mr. Coates.
Prayer – Mr. Noble, Bradford
Prayer – Mr. Turner, Brackley
Hymn 100: 1, 4 – Mr. Ward, Stroud [543]
Prayer – Mr. E. Bazlinton, Eltham, London
At the grave:
Committal Prayer – Mr. Banks, Dawlish
Hymn 203: 2, 3 – Mr. Shorto, Manchester [205]